RYAN RUDD
---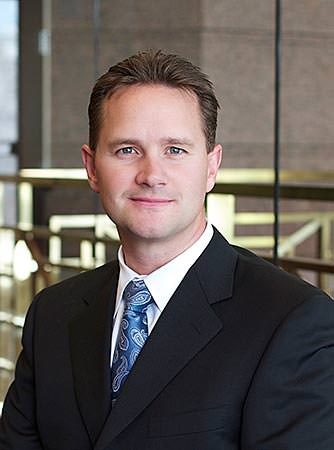 Ryan Rudd is a nationally recognized attorney and has been named one of the Top 10 Family Law attorneys under 40 in Utah by The National Academy of Family Law Attorneys (NAFLA).
Mr. Rudd began his legal career when he clerked for a Malibu, California law firm who specialized in Probate, Medical Malpractice Defense, and Litigation. While there, he was instrumental in obtaining favorable judgments for heirs of deceased persons through the means of litigation and mediation. Following graduation from law school Mr. Rudd accepted a position as in-house counsel for companies specializing in Real Estate and Entertainment. While there, he assisted the companies in all aspects of corporate and business law including the handling of all relations with the company's associate counsel' in foreign territories. Mr. Rudd's duties at the companies ranged from the negotiation and drafting of all contracts associated with the financing, marketing, producing, and distribution of Feature Films, as well as the company's Music Label. Mr. Rudd also worked on projects that included commercial and residential construction and leasing. Mr. Rudd is also acting General Counsel for Utah and Arizona franchising companies engaged in the retail food industry with some of the most well-known concepts in the region. He is responsible for the negotiation and drafting of all commercial leases on behalf of the companies, which spans multiple states and numerous municipalities.
Mr. Rudd helped create the Rudd Firm in 2008 where his areas of responsibility include Real Estate Law, Commercial Leasing, Landlord Tenant, Employment Law, Contracts, Entertainment Law, Business Law, Family Law, and Franchise Law. Mr. Rudd is currently the chair of the Firm's Real Estate and Entertainment practice group, and is a member of the Firm's Family Law group.
Mr. Rudd graduated from Pepperdine University College of Law in 2007. While there, he participated in Entrepreneurship and Technology Law. He also interned for the Special Education program where he represented the needs of the special education community against the school districts of Orange County, California.
Practice Areas
Real Estate
Entertainment
Landlord/Tenant Law
Commercial Leasing
Family Law
Contract Law
Trademark Law
General Law
Education
2007, J.D., Pepperdine University School of Law Early Graduation Participant
2004, B.S., Business Finance Brigham Young University, Marriot School of Business
Bar Admissions
Professional Associates and Activities
Member Utah Bar Real Estate Section
Member Utah Bar Family Law Section
Contact