NICHOLAS NIELSEN
---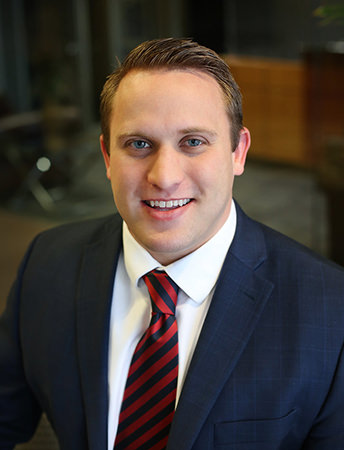 Nicholas Nielson ("Nick") is a graduate of Creighton University School of Law, where he also worked as a law clerk for Creighton University Community Economic Development Center. Here Nick served lower income individuals by providing legal services for microenterprise entrepreneurs and nonprofit groups.
Following graduation, he started his legal career at a premier Northern Utah law firm helping clients in domestic practice and litigation. A year later, he continued his career with Hepworth | Murray focusing in family law, and estate planning. After a brief stop at Lokken and Associates, he has now joined The Rudd Firm where he continues to focus his practice in family law, estate planning, and parental defense.
Nick completed his undergraduate education at Brigham Young University where he received a Bachelor of Science in Business Management the University's Marriott School of Business.
Nick has had extensive experience in the courtroom. His primary focus is in helping people achieve successful legal outcomes. When Nick isn't providing premium legal services for his client's, he enjoys his time with his family and being outdoors where he is often found riding his road bike from county to county. Nick was the Captain of his Lacrosse team at Utah Valley University. Nick also donates time in serving the needs of safe harbor at protective order hearings.
Practice Areas
Family Law
Divorce
Parental Rights
Restraining/Protective Orders
Criminal/DUI
Expungements
Education
2010, A.S., Utah Valley University, Woodbury School of Business, High Honors
2012, B.S., Finance - Brigham Young University, Marriott School of Business
2015, J.D., Creighton University School of Law
Bar Admissions
Contact