MEAGAN RUDD
---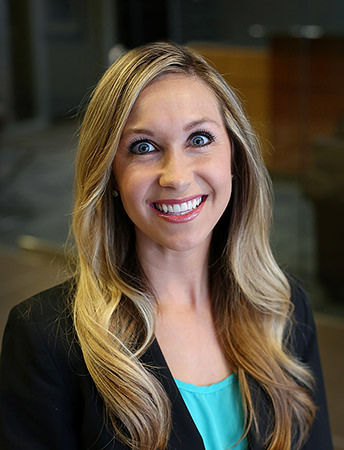 Ms. Rudd graduated from the University of Utah S.J. Quinney College of Law in 2004. While there, she received her Advanced Westlaw Certification, a Recognition of Service Certificate from the Pro Bono Initiative, and was recognized as a William H. Leary Scholar.
During law school Ms. Rudd clerked for the Utah Attorney General's Litigation Department, as well as several prestigious Utah firms including the largest insurance defense firm in Utah: Morgan, Minnock, Rice, and James. Following graduation, Ms. Rudd was offered a position with Morgan Minnock but was required to leave the firm when her husband was accepted to Pepperdine School of Law in Malibu, California. Ms. Rudd took the California Bar Exam and was admitted to the California Bar in 2004. She then accepted an Associate position at Dummit, Briegleb, Boyce, and Buccholze, where she assisted in representing several large Southern California Hospitals and doctors doing Medical Malpractice defense.
Returning to Utah following her husband's gradation from law school, Ms. Rudd was admitted to the Utah bar in 2005 and formed her own practice specializing in Probate Law called Intestate Succession. She later became a founding member of the Rudd Firm. Ms. Rudd's areas of responsibility with the Rudd Firm include Probate Matters, Contract Law, Landlord/Tenant Law, Real Estate, Litigation and Appellate Practice.
Practice Areas
Landlord/Tenant Law
Construction & Home Building
Real Estate
Contract Law
General Litigation
Appellate Matters
Education
2004, J.D., University of Utah S.J. Quinney College of Law
2001, B.S., Utah State University
Bar Admissions
2004, California
2005, Utah
Contact