CRIMINAL DEFENSE
---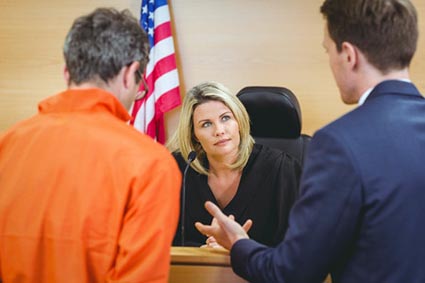 Too often, those charged with a misdemeanor fail to understand the significance of getting competent legal representation just because it's not a felony. But even a misdemeanor conviction can have a negative effect on your life and reputation, and can result in a hefty fine and jail time. DUI convictions can also lead to the loss of driving privileges.
Knowing the consequences of a misdemeanor conviction and the defenses to apply, is where our criminal defense attorneys can help. Ms. Cooper has been a prosecutor for Summit County where she handled more than 1000 criminal files. Nick Nielsen and Nathan Hoopes are also experienced in criminal defense matters including Juvenile court proceedings.
Everyone deserves their fair day in court and The Rudd Firm will work hard to bring about the best possible outcome. Often times we are able to work with the State or U.S. prosecuting attorney to have the charge reduced or have the client placed on Probation. Self-representation in criminal matters is discouraged.
If you have been convicted of a crime, we also handle expungements. By filing documents with the Court, we may be able to have your criminal records sealed and unavailable to public search. It's like starting over again with a clean slate. Contact one of our criminal defense attorneys now.
Please feel free to contact one of our experienced Criminal Defense attorneys: