BANKRUPTCY
---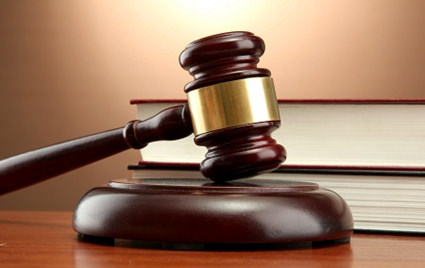 Should I file for bankruptcy?
At The Rudd Firm, we always encourage you to come in for a free consultation. Regardless if you need help right now or are just considering your options, coming in for a free consultation will help you understand where you stand. Simply knowing where you stand and what are your options are will bring you peace of mind.
What bankruptcy experience do you have?
The Rudd Firm is one of the few firms in Salt Lake City that specializes in Chapter 7, Chapter 13, and Chapter 11 bankruptcy on both the debtor-side and creditor-side of bankruptcy. We have filed hundreds of bankruptcy cases in Utah. We represent both debtors and creditors in bankruptcy which gives us a leg-up in representing you, whatever your case may be. Our office is located in downtown Salt Lake City because it is less than two blocks away from Utah's Bankruptcy Court. Our legal expertise, experience, reasonable prices, and excellent customer service have contributed to The Rudd Firm's reputation and numerous client reviews for this area of law.
What is Bankruptcy?
Bankruptcy is a form of legal relief for debtors that can no longer afford to pay their debts. A bankruptcy discharge relieves a person of their liability on most debts (student loans, taxes, and debts related to drunk driving are common exceptions). The most common types of bankruptcy for individuals are Chapter 7 and 13. Chapter 7 is a complete liquidation of your property and will generally discharge most debts after the process is completed. Chapter 13 is a reorganization of your debts under a court-approved payment plan. Depending on your case, you may pay back pennies on the dollar on your debts, or pay them in full with interest.
Why Bankruptcy?
Whether you are struggling with a garnishment, tax levy, foreclosure, or repossession, bankruptcy can often help you reorganize your financial situation and get back on the right track. Bankruptcy will probably hurt your credit for a few years, but if you have a lot of bad debts, the impact on your credit score will likely be fairly minimal.
What Happens To My Property?
Most of your property will likely be protected through your bankruptcy by a state law called "exemptions." Utah has its own unique exemption statutes. These exemptions determine how much equity in a car and house you can have and what items of personal property you can have. Sometimes, people have property that will be taken through the process of the bankruptcy because they are not covered by an exemption. In this case, filing a chapter 13 and paying the equivalent value of the property through the payment plan would allow you to keep your property.
How do I file for Bankruptcy?
In order to file bankruptcy, you must file a bankruptcy "petition" with the bankruptcy court. This petition is a large (~50 page) document that contains a number of statements and schedules about your financial situation and your eligibility to file bankruptcy. It is very important that the information of the petition is accurate and complete. Missing information can jeopardize your case and cause any number of problems including criminal action if omissions are deemed intentional and/or misleading.
Do I need a lawyer?
You do not need a lawyer to file bankruptcy. However, the complexity of bankruptcy rules and the number of things that can go wrong make it a good idea to hire an attorney. In many cases, you will end up saving money, time, and headache hiring an experienced bankruptcy attorney over doing it yourself. A good bankruptcy attorney will understand the nuances of bankruptcy law, know the local Utah rules, trustees, and judges and be able to give you a much better chance of success.
Please feel free to contact one of our experienced Bankruptcy attorneys: