AUTOMOBILE DEALERSHIP SERVICES
---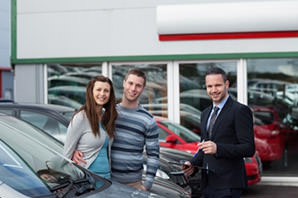 Our Experience in the Industry
In 2001, Alan Rudd, the managing attorney at The Rudd Firm, co-founded and became the CEO & Chairman of Arkona, Inc., one of the national leaders in dealer management solutions. After DealerTrack acquired the company in 2007, he returned to the private practice of law.
The Rudd Firm specializes in providing legal services to auto dealerships in the areas of Contract, Franchise, Employment and Business Law. Over the past several years many new laws have been enacted that apply to auto dealers, particularly dealing with the protection of customer information and document retention. The Rudd Firm can help with your compliance issues so you can more effectively sell and service your customers. We also provide dealers with a variety of consulting services when facing technology acquisitions and the development of internal business systems and practices.
Why Do I Need a Lawyer for My Car Dealership?
The automotive industry is well-known for its litigious behavior, particularly when dealerships attempt to exit technology related relationships, or when manufacturers attempt to exit a relationship to the detriment of the dealer. Equally important, vendor agreements provide very few remedies to dealers when the solution fails to meet expectations or representations. You know the upfront cost, we help to quantitate and eliminate the hidden costs.
Our attorneys have extensive experience in working with Automobile Dealers both new and used. Dealers today are faced with a myriad of legal issues including employment, real estate, and dealer management ("DMS") contracts. Many dealers are underrepresented in these areas since few legal representatives truly understand the industry. Our attorneys have experience in these areas and have extensive experience drafting contracts dealing with these issues. We can represent you effectively because we understand your industry.
We invite you to take advantage of a no cost opportunity to have one of our attorneys come to your dealership to review how our legal services can help to protect your enterprise and/or save you money. Simply call our office to arrange a time or learn more about how The Rudd Firm can help with your need for legal services.
Please feel free to contact one of our experienced Automobile Dealership attorneys: