ALAN RUDD
---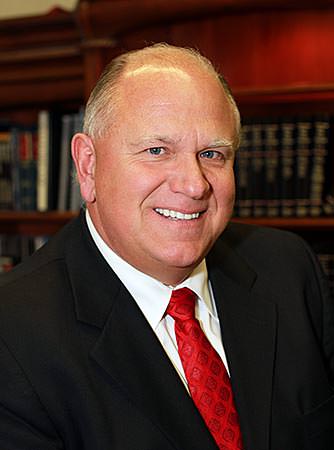 Mr. Rudd began his career as a Tax Attorney with State Farm Insurance. He later became U.S. Operations Legal Counsel to Prime Computer, a $1.2B NYSE Company headquartered in Boston.
In 1986 Mr. Rudd joined Novell as corporate council overseeing Contracts, International Business Development, Employment Law, Commercial Real Estate, Intellectual Property and Litigation. He later served in several key management roles including Area Director and Vice President of Worldwide OEM Operations.
Mr. Rudd has been twice recognized as Entrepreneur of the Year by Ernst & Young LLP, first in 1997 as CEO of Vinca and again in 2004 for his leadership as co-founder and CEO of Arkona. Both companies were acquired during his tenure as CEO resulting in significant, positive returns to their respective shareholders.
Mr. Rudd focuses his practice in Business Law, specifically Contracts, Corporate Finance, Corporate Governance, Venture Capital, Software Licensing, Service Agreements, Warranties, Mergers and Acquisitions, Real Estate, Bankruptcy, Consumer Finance and Collections.
Mr. Rudd received his J.D. from J. Ruben Clark Law School at Brigham Young University in 1980. He is a member of the Utah State Bar Association and in 2006 was admitted to the U.S. Supreme Court Bar.
Practice Areas
General Business Law
Business Formation
Business Consulting
Bankruptcy & Workouts
Creditor & Debtor Rights
Commercial Real Estate
Family Law
Wills
Home Owner Laws
Business Litigation
Non-Profit Organizations
Education
1979, J.D. Brigham Young University
1976, B.S., Business Finance
Bar Admissions
2007, US Supreme Court
1987, Utah
1980, Illinois
Professional Associates and Activities
Community Association Institute
Contact