UTAH HOME BUILDING
---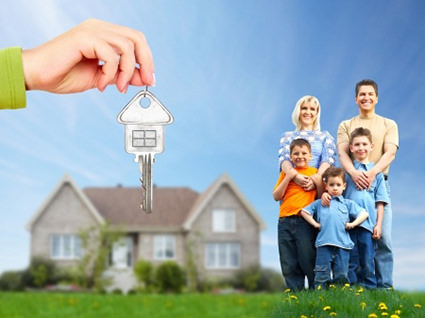 Building a Home - Get Started Right
The home building industry hasn't changed in many years. Home building professionals that know the industry well work with homebuyers to create their dream home. Many different professionals work in concert to complete the home project. Often times, however, problems occur either on the builder's side, the contract side, the lender's side or even the buyer's side. When things go wrong, it's a headache for everyone involved. At the end of the day, you just want to get into your dream home free of hassle and stress. We've developed a system that gets you into your dream home with little doubt, stress and heartache while still being a net gain to you.
The Home Building Process
We'll get you started on your home build by meeting with you for free to discuss what you want in your new dream home. Our system of pre-screened designers, lenders, builders and subcontractors are sure to fit your particular home style, budget and geography. However, if you've already selected a professional, our flexible plug-and-play system allows you to use the professional you've chosen.
Detailed plans will be drawn up to get precise bids from builders. We'll perform a cost analysis on these bids to ensure their completeness and accuracy and to find possible cost savings. This will allow for a guaranteed price contract instead of the standard cost-plus contract.
When ground is broken on your home, we'll be right there overseeing the project, approving builder draws on the loan, managing change orders and ensuring your build goes to plan.
Save Money Building a Home
Most home projects we represent turn out to be a net gain to the client. Our attorneys and staff review permits, plans, and other documents to ensure compliance with our client's negotiated contracts. Our builders must submit detailed bids that we closely review for possible problems or cost savings. In some cases, we may allow a small number of our own screened subcontractors home, and doesn't cost the builder anything. At times, these savings alone may to work on your project at a discounted rate. This saves you money on your be more than our fees.
As mentioned above, we require that our office approve all builder draws prior to reimbursement. This helps avoid the infamous cost overruns so common in custom home jobs. At times the simple fact that the builder knows that his draws are being watched closely by his clients' attorney makes him more careful of his work and bottom line.
Among the services we offer include negotiation and processing of change orders. Homebuilders often build in a large markup in change orders, and disagreements between builder and clients over the cost and what was requested often lead to serious financial headaches. Our system eliminates the confusion by providing written confirmation and clarification of any requests prior to surprises at the closing table.
Completion
Closing is the moment of truth. If the builder didn't hit his budget, or change orders caused cost problems, the pain will be felt at the end. Title issues, unpaid subcontractors, and problems with permanent financing are all typical issues easily resolved through proper planning and representation from the outset of the project. Unfortunately, attorneys usually get involved after the mess and try to clean it up. After thousands of dollars in legal fees and thousands more to complete the project, the clients often feel abused, frustrated, and exhausted at what should be an exciting moment: the completion of your dream home. We want to change all of that. Doing things the right way saves time, energy, and a lot of money. Let someone help protect your interests so you can focus on the excitement of your new home.
Please feel free to contact one of our experienced Utah Home Building attorneys: